News / December 17, 2019
Groyper Wars: Jaden McNeil BANNED from TPUSA Conference
In the latest groyper war development, Turning Point USA has officially banned conservative student Jaden McNeil from attending their annual "Student Action Summit". McNeil, a former TPUSA chapter head who resigned over free speech concerns, was informed via email last night that his invitation to the West Palm Beach event had been revoked.
The revocation marks yet another controversy involving the embattled 501(c)(3), which most notably came under fire during a series of Q&A events this fall, when America First conservatives voiced frustrations over alleged free speech hypocrisy and overtly-libertarian policy positions. Moreover, Rumors have surfaced that donors are increasingly frustrated with Turning Point founder Charlie Kirk.
Lauren Toncich, self-described "Events Director" for TPUSA, stated that the decision was final, and any attempts to attend the event would "affect consideration for future participation."
McNeil also voiced his frustration with the timing of the cancellation, which comes just days before the event, and stated he will still be making the trip to West Palm.
Conservative Author Michelle Malkin, who has previously ripped TPUSA's stance on green cards, had this to say about the decision:
Turning Point describes SAS as an event where students aged 15-25 "Receive first-class activism and leadership training, and participate in a series of networking events with political leaders and top-tier activist organizations." Confirmed speakers include: Charlie Kirk, Donald Trump Jr., Ben Shapiro, Candace Owens, Sebastian Gorka, and many other Conservative inc. figures. Sponsors include many prominent libertarian think tanks like The Heritage Foundation.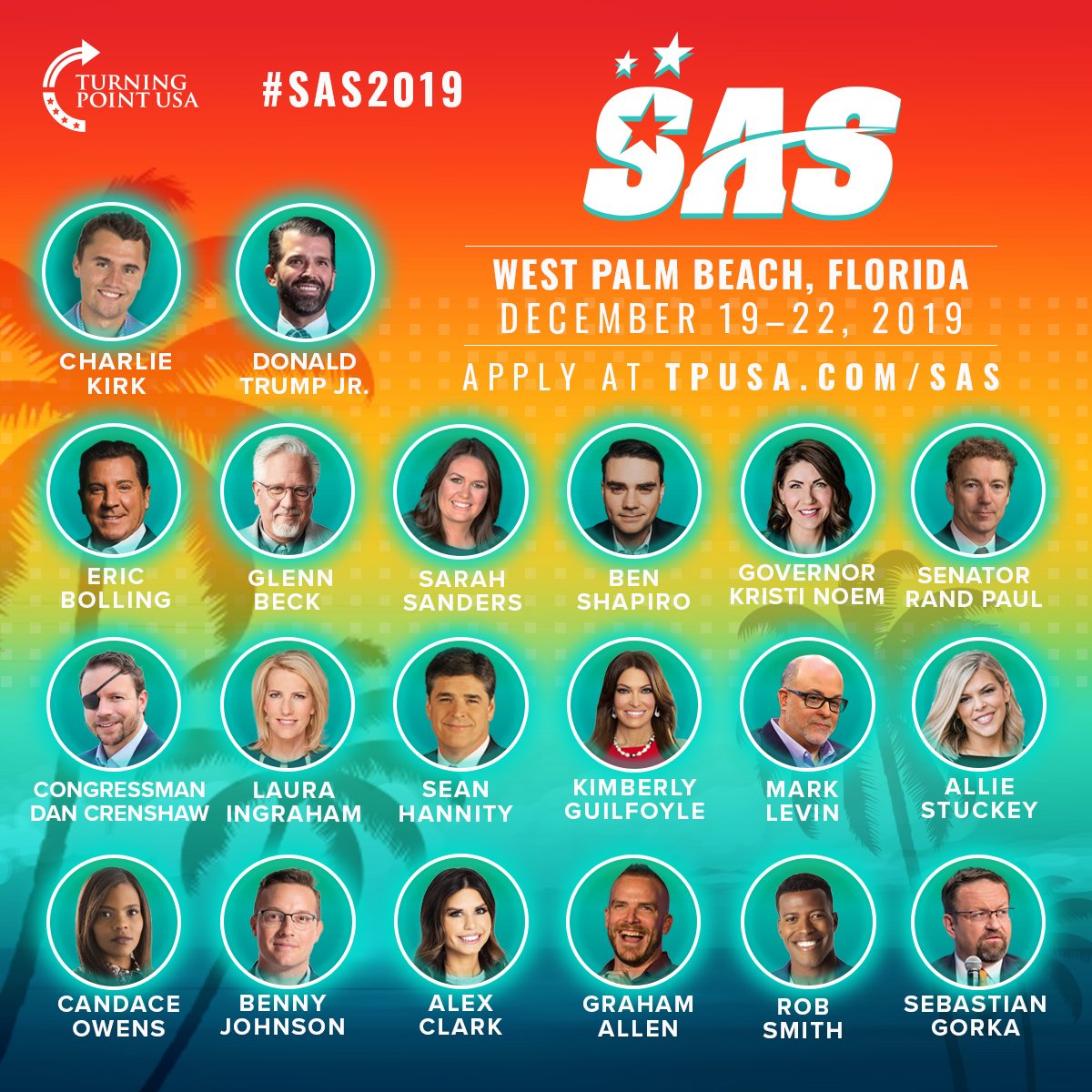 The summit will take place this weekend, concurrent with the highly anticipated "Groyper Leadership Summit" which will also be held in West Palm Beach. Confirmed speakers at GLS include Conservative Activists Nick Fuentes, Jacob Lloyd, and Patrick Casey; all of whom have criticized TPUSA's leadership and what many call "Conservative inc."
All signs are pointing to an eventful weekend in Florida, we'll keep you updated with all the latest developments.